Cleaning for your quality of life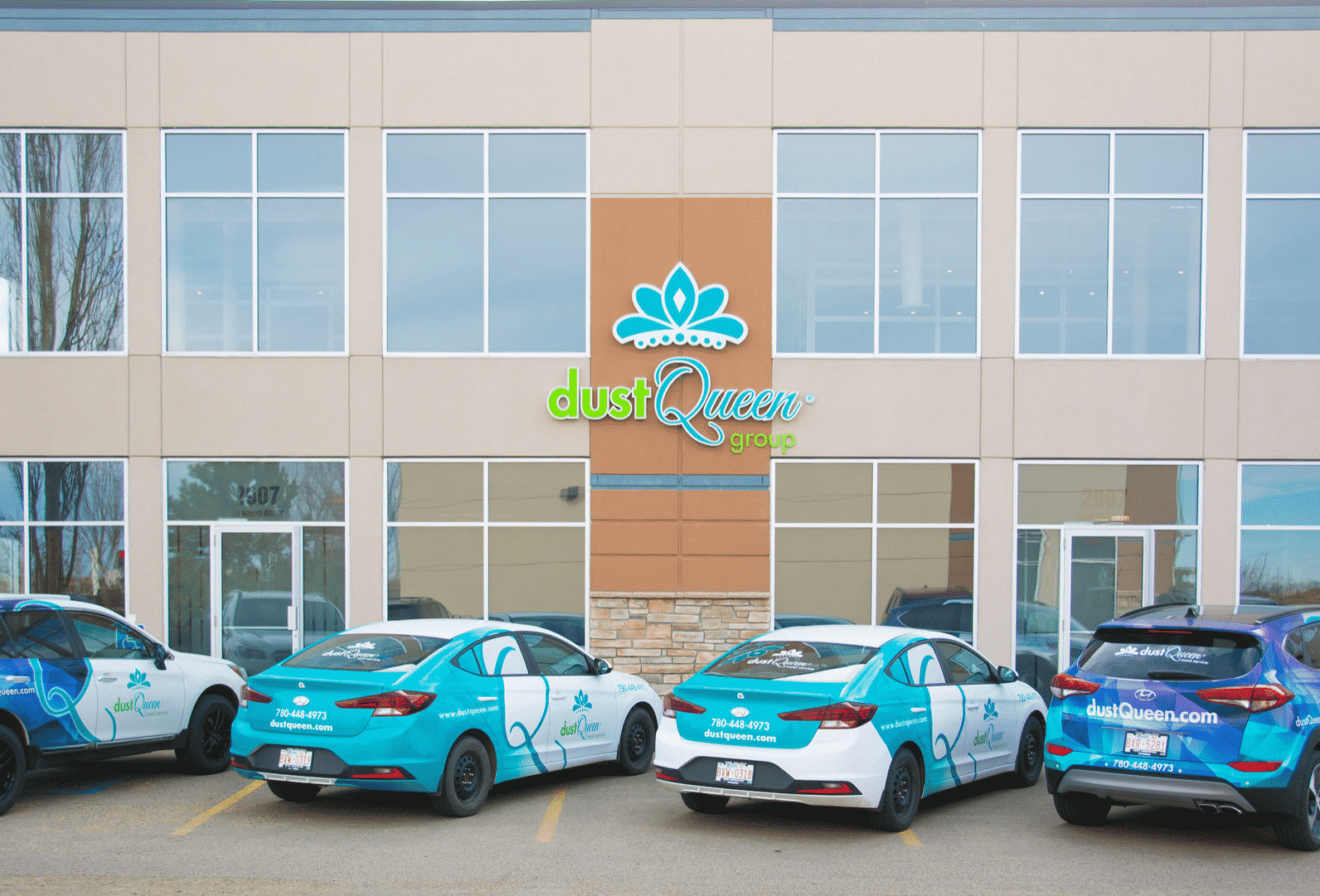 ABOUT US
From humble beginnings to a well-respected establishment, like most great things, we started small. Shelly Barless started Dust Queen in 1989. Her first office was a spare bedroom in her mother's townhouse. Years later she progressed to leasing a 1200 square foot office space. Today, 30 years later, the Dust Queen Group consists of three divisions, Residential, Commercial, and Industrial Cleaning Services operating out of our own 5200 square foot facility that we built in 2009. Our dedicated and professional Cleaning Technicians have completed over 250,000 cleaning service jobs to both Residential and Commercial Clients in Greater Edmonton.
Award Winning Service
Dust Queen is the proud recipients of the Consumers Choice Award for Business Excellence for 16 consecutive years in a row. The Consumer's Choice Award is considered the seal of excellence. This award not only constitutes the crowning achievement of our efforts, but more importantly it also represents the most valuable reward of all, the knowledge that we have earned the trust and loyalty of our clients.
Dust Queen is also proud winners of the Top Choice Award for Best Customer Service 2008-2016. We've also received the HomeStars Best of Edmonton Award.
Our Vision
To lead the cleaning industry through outstanding customer service, training and meticulous quality control.
Our Mission
To help people every day with their cleaning needs and make a difference in their lives by providing peace of mind and more free time to enjoy the things that matter most.
Our Core Values
"Core Values are the guiding principles that dictate what the company stands for as an organization"
RESPECT
We treat co-workers and customers with appreciation, kindness and politeness keeping personal opinions of others private and not engaging in any form of gossip. We respect the policies, the people we work with, the company, its assets and ourselves.
ACCOUNTABILITY
Taking responsibility to complete your tasks, to perform the duties required by your job and to be present for your shifts in order to fulfill and further the goals of the company.
PROFESSIONALISM
Adhering to the company's standards and expectations in regards to appearance, attitude, behavior and performance when dealing with co-workers and customers.
PURSUE GROWTH & LEARNING
We are committed to improving ourselves personally and professionally which will lead to greater opportunities in the company and healthier relationships.
SERVICE EXCELLENCE
Delivering what we promise and adding value beyond what is expected. Building customer loyalty not just satisfaction.
TEAM WORK
Working cooperatively and efficiently together to achieve the common goal of providing value to our customers and to sustain profitable growth.
RELIABILITY
Being punctual and dependable resulting in being committed to the team, our customers and the company
INTEGRITY
Demonstrating honesty and truthfulness.