EDMONTON & AREA RESIDENTIAL CLEANING SERVICES
Imagine coming home to a healthy and sparkling clean house. Dust Queen Maid Service has worked on developing and perfecting our cleaning system since 1989. Our focus always has been to provide thorough and detailed cleaning services that exceed your expectations. Our cleaning technicians are professionally trained and we make sure to complete your work in timely and efficient manner.
Speak with a Dust Queen Customer Service Representative to learn more about our residential cleaning services in Edmonton and surrounding communities.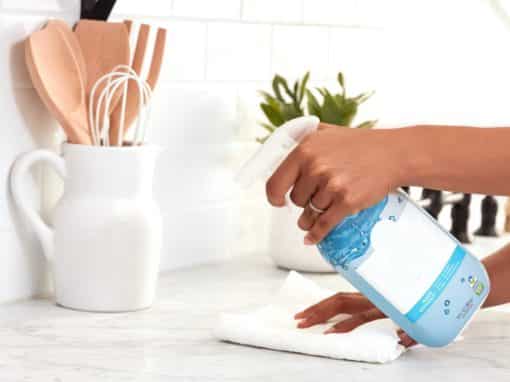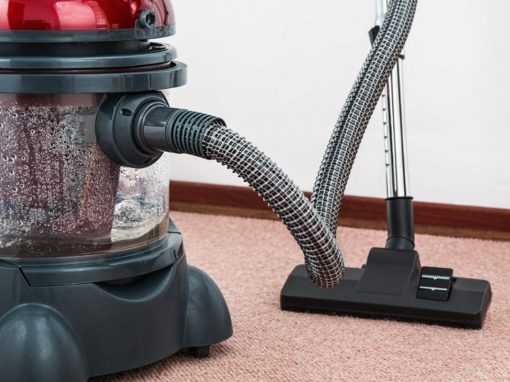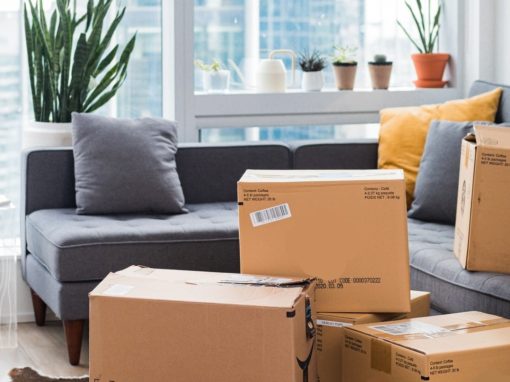 EDMONTON & AREA COMMERCIAL CLEANING SERVICES
Your office is part of your business image and it is the one which gives lasting image to your clients. Dust Queen's commercial cleaning services ensure that you have a cleaner, safer, and more hygienic work space, including maintenance services tailored to suit your individual needs and budget. Our Commercial Cleaning teams have the skills and equipment to clean a wide range of facilities, including: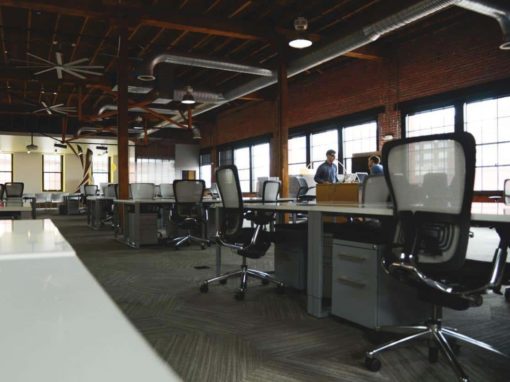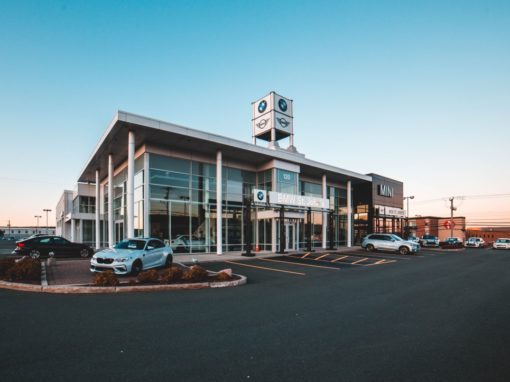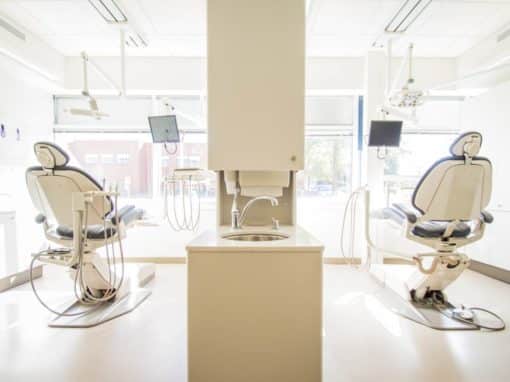 About Dust Queen
Dust Queen is a multi-award winning maid service that has been providing home cleaning services
in Edmonton and surrounding areas since 1989.
AWARD WINNING
MAID SERVICE
Dust Queen is proud and honored to have been the recipients of the Consumers Choice Award for business excellence for the past 16 years in a row.

From the CEO, through all layers of the company, exceeding your expectations is at the core of our business.

AFFORDABLE +
FLEXIBLE SERVICE
We realize every person and home has different needs. That's why we provide you with the flexibility to work our services around your needs and budget.
Knight Clean Commercial Cleaning
Knight Clean Commercial Service Inc is the commercial cleaning division of the Dust Queen Group, and has been serving Edmonton and its surrounding areas for 30 years.
Knight Clean's guarantee is 100% complete customer satisfaction. Our unique ability to ensure that customers are satisfied has enabled our continued success.
Excellent service. Went above and beyond to get two properties with some challenging requests, looking like new! I definitely recommend Dust Queen!

Thank you Dust Queen for your excellent work over the past three years. Your staff are friendly, efficient, and easy to have in our home. ... Fast forward two years...And now it is five years and I'm still thrilled at the quality of the work their team does.

Dust Queen is a very reliable cleaning company here in Edmonton and area. The office staff is very friendly and consistent, making sure you get the best home cleaning experience possible. The cleaners are very thorough and professional. Thank you Dust Queen!!

Dust Queen is one of the best cleaning companies I ever had. The office ladies are super friendly, always very clear with the price and terms. Their cleaning techs are very detailed. They know exactly what they're doing. Thanks for the hard work ladies!

I had a very positive experience with Dust Queen, and highly recommend them!Annie and Jennifer arrived on schedule, and were extremely professional and efficient. I was amazed by how thorough they were, and were able to clean my condo from top to bottom in short order. Despite being a bit meticulous myself, their attention to detail exceeded my own standards, and I'm already looking forward to having Dust Queen over again!I also appreciated the ease of the booking process, and working with the professional and attentive office staff to schedule an appointment. Thank you again!

We have been using the services of Dust Queen ever since our wonderful support person and house cleaner had to leave. We have been thoroughly impressed with the services, including their timely responsiveness to our requests. The team is pet-friendly, courteous, and accommodating to very high standards.

They are the BEST cleaning company around!! I myself am a bit of a clean freak when it comes to my home and I can honestly say I was thoroughly impressed with their clean!! Marsha and Marina are two of the BEST cleaners I have ever had come into my home! They did an exceptional job in a timely manner and surpassed all of my expectations! They went above and beyond! I would highly recommend hiring dust queens for any clean that you may have!! I know that I will continue to use them around my home for years to come! Thanks again dust queens for the top notch job!!!

FABULOUS - They really do a great job. I have used many private cleaning ladies (and services) and had very disappointing experiences. By contrast, the people at Dust Queen are trained, honest, respectful, don't break things, and do a superior job. They got my glass shower door so clean, it was amazing!

Catherine D.
17:03 21 Jan 20
Dust Queen Maid Service made sure that our needs were met and that the cleaning of our apartment was an essentially painless service. They'll work hard to make sure that every customer is satisfied.

Was looking for the best reviewed commercial cleaning company in South Edmonton and Dust Queen came up. After meeting with their booking and sales team I was impressed at their on-boarding process, and received a professionally written proposal, that covered our needs. Their staff are on-time and very detailed and they use a forward thinking scheduling system with reminders. They also have a beautiful, state of the art facility just off Ellerslie. You can see why they're the leader in their field. I would highly recommend their team!

I am from emerald hills Sherwood park the cleaners come here are from dust queen I am very happy with the cleaness of apartments they are doing very good job.10 starts for them.🤗

Does all the hallway/foyer cleaning at the Skyline Living apartments jn Sherwood Park. They are there almost every day and always do a spot on job.

Fantastic job cleaning our house. Would highly recommend!

Outstanding service. We have had our home cleaned regularly by Dust Queen for several years now. Their attention to detail and service is always excellent and their staff is so professional and friendly. We recently had our baby come 3 weeks early, and Dust Queen took care of absolutely everything for us before we got home from the hospital. Their staff even left a note on the nursery door welcoming our little boy. We were overwhelmed by their thoughtfulness. I would highly recommend them!

Jennifer G.
20:11 13 Sep 19
Unbelievable service and quality of cleaning. Our house was spotless afterwards. The inside of the Keurig machine was even spotless. With our busy schedule, coming home to a clean house was the best feeling in the world. A home really isn't clean, until it's Dust Queen clean. What a great company.

I would give them 10 stars if I could! The employees were incredibly kind, have a wonderful sense of humor, and extremely pet-friendly. (While we took the dogs to daycare so they wouldn't be in the way, our cats remained at home). Their work is so thorough; they find dirt and grime you didn't even realize you had, and go above and beyond with their cleaning. I am so glad to have found this company, as it will be the only company I ever use for cleaning services. Thank you for your magnificent work!

Mikaela P.
18:15 15 Apr 19
I've been very happy with the service thus far; the team is pleasant and very professional, and the cleaning is thorough. Thanks!

Lucinda R.
23:57 23 Jan 19
This was the second time that I've used Dust Queen services. As with the first time crew, I was totally impressed with Marsha and Marina this time They were very professional, knowledgeable and efficient. My floors, both hardwood and tile, look like new. When it it turned out that there was a some time remaining in my appointment, they cleaned additional wood trims, counters and mirrors. A great job ladies. I will definitely use Dust Queen again on an occasional and possibly on a regular basis. The office crew also deserves kudos for their courtesy and efficiency in setting up appointments.

Anie and her crew are always very competent and helpful. On time and thorough.

Love, love this company. Very professional, accommodating to exactly what you need and what your budget can handle.

I had Dust Queen come to my home this past Wednesday to do a full cleaning. They sent a team of 3 ladies who arrived on time within the two hour window I was given the day before. The ladies were polite, introduced themselves, and shook my hand upon arrival. One team member instructed the others what needed to be done and indicated specifics such as wiping down doors, tops of ledges, etc. They were very thorough and efficient and cleaned my 1200 sq. ft. condo from top to bottom in just over two hours (it wasn't really that dirty and its just me and my dog living here). Getting your house cleaned isn't cheap, but I felt for having 3 people here and the good job that they did, I received very good value for what I paid. As a senior who can't bend over and get down and clean toilets and showers like I used to, this is well worth it to have this team come once a month.I have been using Dust Queen for over a year now and I am very happy with the service. The teams they send out (men and women) are all very courteous and do a good job of cleaning my condo. I would highly recommend them.

I have been using Dust Queen for almost two years, they are fantastic! I just started getting them to clean my mom's place. She is a senior and the cleanings are so wonderful! The office staff is great, especially Sarah. Highly recommended!

Heather C.
05:14 11 Jan 19
I've been using Dust Queen services for a few years now, I find them friendly and very efficient. I'm very happy with the work they do for me. If there is anything I need to change the girls in the office are very accommodating. I've never had any problems with them and look forward to a long association.

Great job on my moms home

We have been using Dust Queen for more than a year now and we have been very happy with the quality of their work. Many times we have been surprised with how they have gone above and beyond what was expected.

I have used Dust Queen twice and both times it has been fantastic! The office staff have been helpful and knowledgeable when I've called to book. The crews that have come to my house have been respectful of my space and done a wonderful job of cleaning the house and taking care of our many collections. Very happy with the whole process and plan to use them for years to come!

Dust Queen have been cleaning my home for the past two years and I am continuously thrilled and grateful with this service.

Absolutely Outstanding job cleaning the house. Was amazed at the level of detail that was put into cleaning our house. Things that we had attempted to clean and couldn't even make a dent in (glass shower door for example) were completed! I thought it would be just a basic clean and dust, but everything from the back door through to the blinds in the bedroom was completed. The call beforehand and follow up afterward was excellent as well, Fantastic Customer Service! Will be hiring this service more frequently now.

WOW! My hats off to the four very professional, thorough, pleasant, and kind women who cleaned my home for the first time. I do know that Annie lead the troop and when I saw four ladies coming in, I was somewhat shocked but thankful as the cleaning I required was EXTENSIVE!! I have been injured, recovering from a MVA and can't use my arms. Needless to say, after many months of being unable to keep up any housework, I was embarrassed but desperate. They didn't even bat an eye at ALL the dishes & floors, & dog hair, or anything else. They assured me there was no judgement or anything to be embarrassed about, and put their heads down and got to work!! Once returning from the dog walk, I was absolutely flabbergasted at all they had accomplished in 2.5hrs!! I had my nice clean house back, every dish was away & despite having plywood countertop, every surface on every level had been cleaned & organized neatly!! And the detail! they even folded the ends of the paper towel & toilet rolls and put stickers on them as in hotel care. I could hardly believe it! Everywhere I looked, I was injured but sooooo very impressed with the work they had accomplished. It was definitely like a breath of fresh air, a huge weight had been lifted from me, so I didn't feel under duress in my own home, living in what I couldn't accomplish on my own! WAY TO GO LADIES!! I wish I could remember each of your names as you deserve great recognition! You represented Dust Queen well!! You should be proud of the work you do!! I will be utilizing them again, to maintain this level of cleanliness until I am healed. I'm thankful I found them.

Heather M.
07:36 15 Oct 18
Where to start? How about thanking Tirah for her excellent sales/customer service?? Thanks Tirah, you went above and beyond to ensure I was happy with the clean.The first round of technicians left me feeling a little lackluster. Areas that I knew should have been cleaned weren't. I had gone through cleaning services before - hoping this one would meet/exceed my expectations... I was disappointed coming home to a not so clean house. And I'm only talking a living area of 700sq ft.Fast Forward to the next day - I check in with Dust Queen to express my disappointment and was greeted with someone (Tirah) who was ready to offer a solution. I shared with her the photo's of areas that were not cleaned and it was expressed that Dust Queen was also not satisfied with the cleaning performed.Tirah always maintained communication with me as to what was happening; the actions she was taking on her end and what I could expect.Well, I never expected to have my whole house re-cleaned by an amazing group of ladies - I came home and the house sparkled - i'm not even joking!! My hardwood floors had never looked better. I knew they had pulled furniture out and really did the best clean possible. It was a completely different clean than the few days prior.So short story long - they had a few rookies/trainees do the first go round and it wasn't done right. They'll work with those individuals to get them up to Dust Queen's standard of cleanliness - in the meantime, they rectified the issue and offered my cleaning at no charge.How could one not be happy with the customer service and dedication to customer/cleanliness satisfaction that they offer and provided.Thank you, you've made this working mom very very happy. I'll be in touch for the reoccurring cleaning; i wouldn't dare go with anyone else after the royal treatment I received.

its always a pleasure coming home from work knowing that Dust Queen has been in. They always do a great job and leave my home in great condition. Very happy to have them on a regular schedule!

Sebastian L.
19:11 03 Aug 18
We had a move out clean for a fairly large house. Michelle and Rose were very friendly, professional and courteous. They did an amazing job.

Great job , my apartment is the cleanest ever! 👍 rose and michelle did wonderful job! Thanks

I have used Dust Queen on two occasions. I was very pleased after the first cleaning, but since I had never used a cleaning service before, I didn't post a review. I recently tried another service and now that I have a comparator, I can definitely say that Dust Queen provides exemplary service. Anyone can clean, but I found that the cleaners from Dust Queen go that extra step to exceed expectations. If circumstances permit, I will be using Dust Queen again and if I am asked to recommend a cleaning service, I will direct people to Dust Queen.

Thorough and professional. The things homeowners miss like baseboards, door casings and hand washing the floors are worth the money. They did miss a room which was clearly an oversight cause you can tell when they have cleaned!

Excellent job. Never disappointed when I come home after my monthly clean.

After the passing of my little cat, I had left the ladies a message, requesting they clean the room he lived in thoroughly. I left a list of specific items, and offered that they could leave off cleaning other areas in order to afford them the time in which to carry this out. They were very thorough, leaving no item undone. My cat will always live in my heart, but there is no more sign of him in the room, which is also my office. I offer my thanks to the ladies, who handled my special request so completely. Dust Queen really care about their customers!

Corianne D.
02:03 06 Jun 18
I appreciated having Tara, Gayle and Roxanna clean my home before family came to stay with us. They are awesome at what they do! These ladies are always extremely efficient and detailed with their cleaning. Their kindness and friendliness is a real bonus too. Thank you Dust Queen!

The quote came in on target and my microwave looks brand new. People ask me, "did you get a new microwave?". All the rooms look great too.

I had my home cleaned professionally for the first time ever and I was so happy with their work! I can't wait to set up a regular schedule with them!

Christy R.
18:09 13 Mar 18
Fantastic company. Very professional staff, great office support and the cleaning crew always does such a great job.

They did a great job!! I will definitely use them again and would recommend them to anyone.

Great cleaning services , excellent customer service experience, highly recommend Dust Queen for standard up keep cleaning service

Lindsay Du P.
15:16 23 Jan 18
They were great to work with from the start. Booking was super easy, the cleaners were friendly and did an amazing job on our house and went above and beyond. I would use them again for sure.

Used this professional service for the first time last week and their team of cleaners was on-time, courteous, and thorough. You do pay for quality though but it's worth it. I will be using their services on a regular basis going forward.

The team members were exceptional. No wasted time, friendly and businesslike. Got catstains off my carpet. I have no idea how. Expensive and worth every penny.Roberta Bedard

Roberta B.
15:30 18 Jan 18
Friendly, professional staff, from customer service to the actual cleaning technicians, who happened to be on time and very polite.Fast, albeit very thorough service: they were able to scrub stains off of pantry shelves that we had given up on a long time ago. No dilly dally (ie no cigarette breaks, phone calls other than the one from the office to confirm the original quote, etc.). Open to feedback, willing to help the employer. They worked around family needs. I appreciated the final tour of the house to double check with us that the job was up to our expectations, plus follow-up call from the office.We will definitely be using this company's services again.

Manuela V.
21:25 12 Jan 18
They do an excellent job and I would definitely recommend them!

Michael G.
18:18 22 Dec 17
Great experiences with Dust Queen! The staff are always friendly and professional and there is nothing better than coming home to a sparkling clean house! They are always a pleasure to deal with and do an excellent job. Locally owned and operated as well which is a great bonus!

Truly a fantastic company. I have been using this company for 4 months now and couldn't be happier! With 3 messy kids and a dog they make home shine every time they clean my house. They have friendly and outgoing staff that go above and beyond to make you happy. I will recommend this company to all my friends looking for a cleaning company.

Jessica C.
22:55 29 Nov 17
Good service and willingness to improve when you are not satisfied. I would give 5 stars if there was no booking fee.

Ana Maria H.
19:49 23 Nov 17
The Dust Queens did an amazing job setting up the appointment, finding their way inside my apartment, and making my place sparkle! I have 3 cats so I have a ton of fur all over my everything. They did a great job with the fur! All the counters were spotless, the floors shone, the showers and tub were sparkling. Thanks so much Queens - can't wait to have you back!

I've been very happy with Dust Queen each and every time. The cost is very reasonable for the quality of the work and it's consistent.

Dust Queen always does a great job. Their workers are friendly and professional, and hold themselves to a very high standard. And if any time you need to deal with the office/managers, they are polite and helpful as well. Definitely 5/5!

Jennifer B.
20:46 15 Nov 17
great company, great employees, they were professional, clean and trust worthy. its hard to let people in your home when your not around, you always wonder, but i have complete faith in Dust queen, wonderful people. ill use them again soon.

Very satisfied with the service I had with Dust Queen. If you are looking for a cleaning service in Edmonton, they will do an excellent job in cleaning your home.

Michael de C.
21:11 02 Oct 17
My first experience with Dust Queen was excellent! The ladies that came to my home were professional and did a wonderful job. I would definitely use again!

I am in awe of what a great job they did. I feel like I have a new home. Staff were professional and efficient - they cleaned my home like it was theirs - with pride.

My first clean from Dust Queen was excellent. The three ladies who came were personable and hard workers. My home sparkles!

Beverley S.
19:53 29 Aug 17
They were on time and very efficient.They originally quoted me at just under $400 and the final bill was $280.I strongly recommend dust queen maid service.

Professional and thorough - my home sparkled!

Georgina A.
19:02 05 Jul 17
Great service! Very clean! Made my house great again!

I recently had the experience of hiring Dust Queen cleaning service to do what I call a 'deep clean' in my home. The house is very large & I wanted baseboards, kitchen appliances, floors etc well cleaned. I had an amazing crew of 4 hard working, extremely thorough cleaners spend several hours scouring 3 levels of the house. I couldn't be more pleased. They were professional, careful & were even cheerful as they worked through the house. I would definitely recommend this service.

Christine H.
14:44 28 Jun 17
Dust queen maid service offers a friendly, worry free and professional service. The team works hard to provide the most effective service available while maintaining our bi-weekly cleaning budget. The ladies who come to my house are friendly, kind to my dogs and work hard to ensure that I am greeted by a clean, fresh smelling, manicured home each time I come home. I have requested to have the same cleaners each week as they are just so awesome - they always go above and beyond to leave me a surprise, whether it be folding my laundry or making the spare bed. Dust Queen allows my fiancé and I the chance to spend our weekends together rather than scrubbing our house, as young business owners this time is a true blessing. My in laws have high expectations of women's household abilities which is challenging for me as a business owner. Dust queen makes me look like I am an amazing house cleaner and means I never need to feel anxious about visitors.

Excellent service. From the initial call to the end of the job i was extremely pleased with the customer service. I had the pleasure of meeting Tara and Gayle who are a wonderful mother daughter team that cleaned my house for me. They exceeded my expectations in their thorough and friendly approach to the job. As they mentioned to me they are known as the OCD team which I can absolutely attest for as they got in all the little nook and crannies that I didn't even think of. They are super friendly and trustworthy pair. I would highly recommend to anyone that they use Dust queen. Thank you Tara and Gayle 🙂

Bethany H.
22:41 20 Feb 17
For the past 3 years I have been mulling over the idea of hiring a cleaning service. My roommate and I are not slobs, but we prefer not to clean when we don't have to, so the house is in a constant state of "kind of messy".I've gotten quotes, searched websites, and entered draws for cleanings - to no avail. After seeing Dust Queen at the Renovation Show this year, I finally decided to take the plunge and hire them out. Booking the appointment was seamless and easy: I was asked several questions about my house, my availability, and some specifics of the cleaning. After that I was given a range of how long it would take, a price range, and was told that if for any reason the cleaners would take longer than the quoted time limit, I would be called before they proceeded. My roommate and I spent the night trying to make the house look presentable, as we had just finished renovating the bathroom and there was junk everywhere - though this was not required, or even asked of us. The day of, I received a phone call, as requested, when the cleaners arrived at my house.When I got home that night, the first thing that I noticed was that the shoes were neatly put away and the floor by the boot room was dust-free. YAY!The rest of the house had been dusted, and cleaned. The rugs had been vacuumed, and the dishes done. I am one happy lady!I didn't realize how much the mess had been stressing me out until I sat on the couch and realized that I didn't have anything to guilt me out of spending my night the way that I wanted to. Thank you Shelly, and thank you Dust Queen!

Mallory C.
23:21 10 Feb 17
Had an excellent experience with Dust Queen! Went on vacation to CUBA over the Christmas holidays and we came home to an absolutely spotless 😁 carpet steam cleaned and walls washed, washrooms clean enough to eat out of. Highly recommended!!!!

I was so blown away by the level of service and details by the Dust Queen crew. After a long day away from home and hard at work, to come home to a nicely cleaned house is refreshing. Thank you Dust Queen!

Theresa B.
00:52 27 Jan 17
We can't say enough for the service we receive. Even our children are noticing and are trying harder to keep the house clean as they don't want the Ladies working too hard. THANK YOU Dust Queen!

My wife and I are two very busy professionals here in Edmonton and like most people, we are extremely busy with too many things to do and not enough hours in the day. To have Dust Queen into our home and have an immaculately clean house that is far exceeding our wildest expectations is a God send. Instead of having to spend an entire night cleaning my wife and I actually have the time to sit down and enjoy an evening together. That is priceless in my books.

My husband and I have been so pleased with Dust Queen! It is worth every penny coming home after a long day of work to an immaculately cleaned house. Their attention to detail is like no other service we have used. Staff even know our pets by name. You can really tell that they care about their clients. I would recommend Dust Queen to anyone looking for a cleaning service.

Jennifer G.
05:26 19 Dec 16
Quality work with an excellent customer service level. Have been using their services for a few years and have never had a significant issue. Highly recommend them.

I work for a Construction & Renovation Company and I was supposed to of had another cleaning crew come into to do a job for me. That cleaning crew bailed on me. I was in a scramble and I phoned Dust Queen and Talked to Summer one of the Dispatcher's/Cleaning Lady and she worked her magic for me and found 2 amazing Lady's to clean my clients house in such Short Notice.Sandra Lee and her Daughter went into the house and spent 10 man hours cleaning it for me. They phoned my and advised me when they got there that it wasn't upto there standard and that they would not leave until the Job was done to the Dust Queen Standard. They cleaned everything from top to bottom and even made up the girl's beds and one daughter has a Massive stuffed animal collection. They went and and arranged them for her like they were having a play party. The cleaned every square inch of this house and even took out the garbage's for my clients wife. They phoned me in the morning and told me everything that they did. I appreciated they telling me what they have done and keeping me advised. I absolutly love those 2(Sandra Lee and Her Daughter) they are the best. I would highly recommend this company to anyone. No matter who you talk to they are so polite and will do what they have to do to get your home cleaned and make the customer happy. Thanks you lady's. I am sooo glad we got to work together and look forward to doing so much more work with the company and these great and wonderful lady's.

Crystal B.
18:05 01 Dec 16
Dust Queen does a fantastic job. Annie's team goes above and beyond!

One word - WOW! Dust Queen did a move out/in clean for our rental home. I thought i was going to have to paint the newly renovated home again but after they cleaned the house and walls it looked almost new again. THANK YOU Dust Queen Crew! Fabulous job, I would strongly recommend you to my friends.

Polite, competent office staff. Cleaners came out and did a good job. There was a minor hiccup with the work order. The office phoned the next day to follow up on the job. When I explained there was an outstanding issue, the office said they would send the cleaners back the next day to rectify the issue, free of charge, and were friendly about it. No hassle. The work order was completed the next day to my standard. I can say their slogan "customer satisfaction is our #1 priority" holds true. Will be using their services in the future.

My wife went away for a few weeks and I wanted to surprise her with a clean house on her return. I called Dust Queen to find out if it could be done. I had all the window and walls washed, they cleaned up the cupboards, and fridge. and the regular cleaning like dishes, made beds, mop, dust, etc.Anyways wife came home house was clean and I look like a hero.Thanks Dust Queen.

Dust Queen offers an amazing cleaning service! They are fast, friendly, professional and very accommodating. They do a great job in record time. This is the second time I've used them and will definitely be back! Highly recommended!!

Friendly staff and professional cleaning, I recommend.

Catherine O
17:26 23 Oct 15
Before my first experience with the cleaning staff coming into my home, I went to the Dust Queen Head Office to provide them with my keys and my first payment since I was headed out of town. I was greeted by Ashley at the front desk who was very polite and professional. I explained my situation, that my mother and her very hairy dog had just moved out of my house and with my brown shag rug, I needed professional help to get my place back to normal. I felt confident in my decision when I left the office. One week later I arrived home from my vacation to find a lovely note thanking me for allowing them into my home to clean! Thanking me? OH WOW! I didn't even recognize my floors and carpet! I could almost see myself in my dark hardwood floor it was so clean and shiney, and my carpet looked brand new. Their cleaning solutions and equipment are top notch and environmentally friendly which I love! I have now been using them every couple of weeks and I will never allow another company into my home to clean again... Dust Queen is by far #1 and if I could give them 10 stars I would!

Ashleigh D.
19:12 30 Oct 13
THEY WERE GREAT!I thoroughly enjoyed my recent experience with Dust Queen Maid Service. I've used this type of service a few times in the past and I can speak from experience that the entire process was top notch. The front end staff were friendly and easy to deal with and the cleaning technicians that arrived at our door were both upbeat and professional. I was impressed with the great job they did and will definitely be using them again.