Dust Queen and Knight Clean Reign as the Consumer Choice Cleaning Service for 17 Consecutive Years
Dust Queen and Knight Clean are honoured to have been the recipient of the Consumer Choice Award for 17 consecutive years in a row as Edmonton and Northern Alberta's best cleaning company.
Since its humbler beginnings in 1989, Dust Queen and Knight Clean have been at the leading edge of cleaning services in the province.
The team is driven by an unwavering commitment to providing best in-class service to both homes and businesses. Founder and CEO Shelly Barless has worked hard to foster the winning combination of service excellence, teamwork and professionalism.
It's because of these qualities that the company continues to be leading edge and award winning.
Barless gives credit to the culture of respect, professionalism and service excellence. She is grateful for Dust Queen and Knight Clean's entire team and their commitment to the company mission of helping people and making a difference in their lives.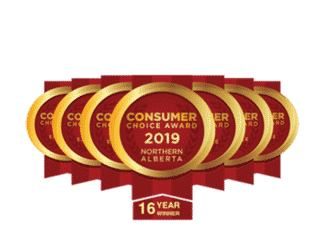 LET US SHOW YOU HOW WE SHINE!
Book now and see the results for yourself!