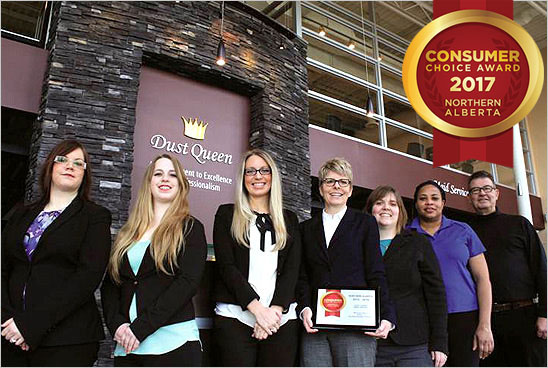 The Consumer's Choice Award is considered the seal of excellence. This award not only constitutes the crowning achievement of our efforts, but more importantly it also represents the most valuable reward of all, the knowledge that we have earned the trust and loyalty of our customers.
Award Winning Maid and Cleaning Service
top-choiceDust Queen is proud to be the winners of the Consumer's Choice Award for Business Excellence in Edmonton in the category of Maid Service for 12 years in a row from 2004-2015, as well as winners of the Top Choice Award for Best Customer Service 2008-2016.