Making Your Moves Stellar Clean

 
Moving is always stressful and exhausting, no matter how well you plan it. So why not skip the time, effort, and extra rush of moving out of the old place and move into a new home, apartment or office that's clean and tidy right from the start. 
Dust Queen and its commercial division Knight Clean serve areas in and around Edmonton with a resolve that we need to deliver truly exceptional cleaning services. Our cleaning technicians are well-vetted and well-trained following the highest standards of cleaning and attention to detail. 
Our move-in/move out cleaning are extremely thorough, designed to prepare a home or office for new owner/tenant. From top to bottom, our staff will clean and sanitize everywhere, and give you a stress-free welcome to your new place.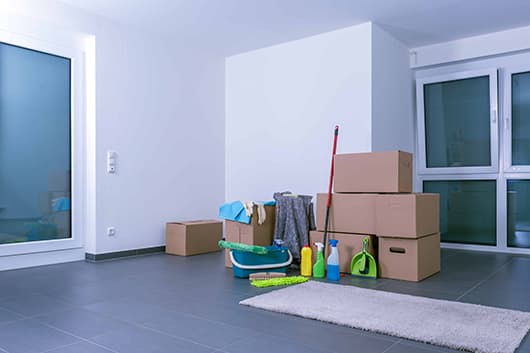 Selling Your Home or Moving out from Home?
Talk about return on investment. We know that professionally cleaned homes sell faster but also fetch the higher value, for the simple reason they are more attractive and show how well you cared for your home. Once you've sold out your home, Dust Queen can help you with move-out cleans, so you ensure overall cleanliness for new homeowners.
If you are moving out of your old house, we'll take care of your cleaning needs so that you can focus on other tasks. Our services are specifically tailored to your cleaning requirements, and you can choose what services you want. 
WANT to SCHEDULE A Move in/Move Out CLEANING TODAY?
Residential Move-in/Move-out Cleaning Services

 
Moving in/out of the apartment, you already have a lot of things on your mind. Our team offers you reliable and professional residential cleaning services before you can move into your new home or move out of your old home. The services can be selected and customized to meet your particular needs. We also tailor cleans to what you want to get cleaned. Below are some of the examples from which you can choose  
Thorough cleaning of bathroom and kitchens

 

Washing all floors and vacuuming every room

 

Spot cleaning walls, door frames, baseboards etc.

 

Dusting and cleaning shelves, blinds, curtains, lampshades, furniture and fixture

 

Exterior & interior window cleaning services

 

Specialist 

Carpet cleaning services

 
Or relieve your mind and opt for our full cleaning package.   
Are you a Realtor or Property Manager?

 
Show your clients the property that sparkles and shines. Before your tenants move in, they would want to ensure that the space is as clean as possible when they move in.   
We also work with real estate agents and property managers for complete Move out cleans. We know what your clients expect to see and provide 100% satisfaction to meet all your cleaning standards. 
Commercial Move-in/Move-out Cleaning Services
Businesses often relocate from one place to another as they expand their operations. When you vacate your old building, you may want it to look spick and span before it can be sublet to a new tenant or alternatively you may be switching offices and you may want your new office premises to undergo a complete cleaning before you start moving in furniture and equipment to a new address. 
 Our commercial cleaning division – Knight Clean Commercial Service Inc. is your single-stop service provider when old tenants vacate, and new tenants get ready to move in. Whether you are a business owner or a property owner – we'll customize a service plan just for you. This includes: 
Cleaning common and high traffic areas in the office.

 

Dusting workstations, curtains, blinds, office furniture, etc.

 

Comprehensive wall and 

carpet cleaning

 

Removing trash and recycling

 

Window and ceiling cleaning services

 

Janitorial & custodial services  

 
 Our consultations are absolutely confidential, and you can contact us for a no-obligation quote.